Acupuncture, Chinese Medicine, and nutrition
serving Fort Lauderdale and the surrounding areas
Vibrant Health Center
Acupuncture for Pediatrics
"I recommend acupuncture be used as an adjunctive therapy for children. Acupuncture is safe and effective. For patients who have no interest in taking additional medications or who are already receiving maximal medical treatments, acupuncture is a viable alternative."
— Dr. K. Kemper, Pediatrician at Brenner Children's Hospital
Acupuncture and herbal medicine are great choices for children as they are non-invasive forms of treatment. They invigorate the body's natural mechanisms of healing and development. Both are safe, gentle and effective and there are no harmful side effects.
Special tools are used to gently touch the surface of the skin at specific acupuncture points. There is no insertion of needles for children. A silver or gold tool is held over the acupuncture point for a few seconds. This is a very effective method and is very comfortable for children. The tools are small enough to hide in the practitioner's hand; therefore the child may only notice being touched gently. Most children relax very quickly after the first acupuncture point is stimulated and typically they remain calm during the session.
Dr. Herrin will also assess your child's diet and recommend any changes, if needed. She will also take the time to explain to you what is causing your child's health issue. In addition to providing your child with symptomatic relief, Dr. Herrin will create a customized program for your child to treat the root in order to achieve long term results.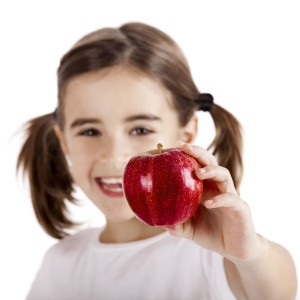 The most common health issues that Dr. Herrin treats in children are respiratory issues, allergies, sinus congestion, frequent colds, insomnia, nightmares, ADD, ADHD, Autism (ASD), Sensory Processing Disorder (SPD), anxiety, bed wetting, acid reflux, nausea, stomachaches, vomiting, constipation, diarrhea, skin issues, rashes, eczema, ear infections, teething pain, body pain, growing pains, teens-menstruation issues, painful period, heavy or light period, PMS, emotional or behavioral difficulties, acne and the stress of being a teenager.
Current research from Children's Hospital in Boston touted the benefits of acupuncture. Seventy percent of children who took part in the study said acupuncture did indeed help their symptoms. "Acupuncture offers another dimension of care in addition to traditional medicine," says Dr. Lixing Lao, a licensed acupuncturist with the Complementary Program at Kernan Hospital and an associate professor of family medicine at the University of Maryland School of Medicine. He adds, "Children respond very well to the treatment, often better than adults."
After a couple of sessions of acupuncture it is quite common for a child to show marked improvement in other aspects of their daily lives. It has been noted that a child's spirit, happiness, energy and vitality blossom. Treating children with these natural therapies including acupuncture, herbs and nutrition can not only benefit their health today, but also build a strong foundation for their future health and well-being.
Dear Dr. Ashley,
Thank you for your care for our baby over the past 2 years. I credit the acupuncture sessions for getting my body ready for pregnancy as well as maintaining a healthy pregnancy.  We are thrilled to have out baby boy in our loves and feel very blessed. Thanks again for your healing touch and your nurturing care. 
 Andrea and Scott, Fort Lauderdale, FL